Magnolia Theatre » Acrobats of China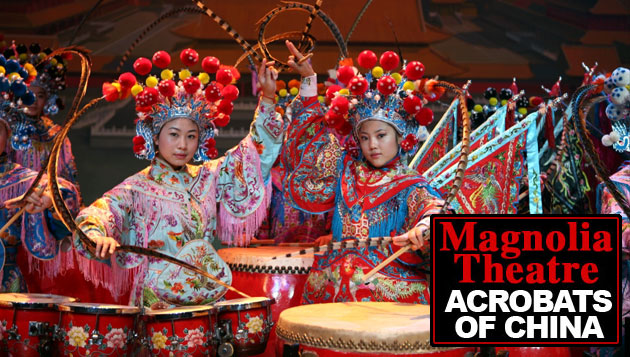 Magnolia Theatre has been closed for renovation.
Watch this page for future updates.
Shanghai "Magnolia Theater", also known as "Baiyulan Theatre" is known for the beautiful and extremely talented "Acrobats of China" show, performed by The New Shanghai Circus Troupe.
The breathtaking performance is an impressive hour and thirty minute long acrobatic spectacle. It's extremely rare to see such daring acts taken to the extreme!
Shanghai Acrobatic Show:
Theatre: Lily Magnolia Theatre, known as "Magnolia Theater"
Chinese name: 白玉兰剧场 (Baiyulan Theatre)
Venue: Acrobats of China
Troupe: Shanghai Magic Troupe, New Shanghai Circus
上海魔术团・新上海马戏团
Time: Daily at 19:30PM Closed.
Location:

Address: No. 308 Chongqing South Road, Huangpu District, Shanghai
Chinese Address: 上海市重庆南路308号
Access: Madang Road Station (马当路站) & Dapuqiao Station (打浦桥站)
both on Shanghai Metro Line 9.